I am SO glad you found the shop! Here, have a cup of tea, and of course, a cookie while you browse around. I make things I would like to wear, look at, own or give as gifts so my shop offers a variety of art – check out tags to the right to more easily find what you are interested in. I am convo-friendly and would love to hear from you if you have questions or comments. I am happy to discuss requests that you might have for

While my items would like very much to find a home with you, they love to be looked at, too, so thanks SO much for stopping by!
You are also entirely welcome to visit my website: http://www.WinonaCookieIllustration.com and my Flickr photostream for additional art not featured here:
http://www.flickr.com/photos/winonacookie

When I'm not busy being a psychologist, I'm busy making art, something I have done for as long as I can remember. Since I can't seem to settle on just one career, it's not surprising that I can't settle on just one artistic style either. I enjoy creating whimsical children's illustrations in watercolor, but also like working with collage, assemblage and making jewelry. Let's face it: my studio's a MESS! So while I'm snipping, gluing and painting, I'm channeling Maurice Sendak, Ed Gorey and Alphonse Mucha, and hoping you like the results. While I can sometimes recreate something I've done, I'm not interested in mass production, so my offerings will tend to change often – keep checking back!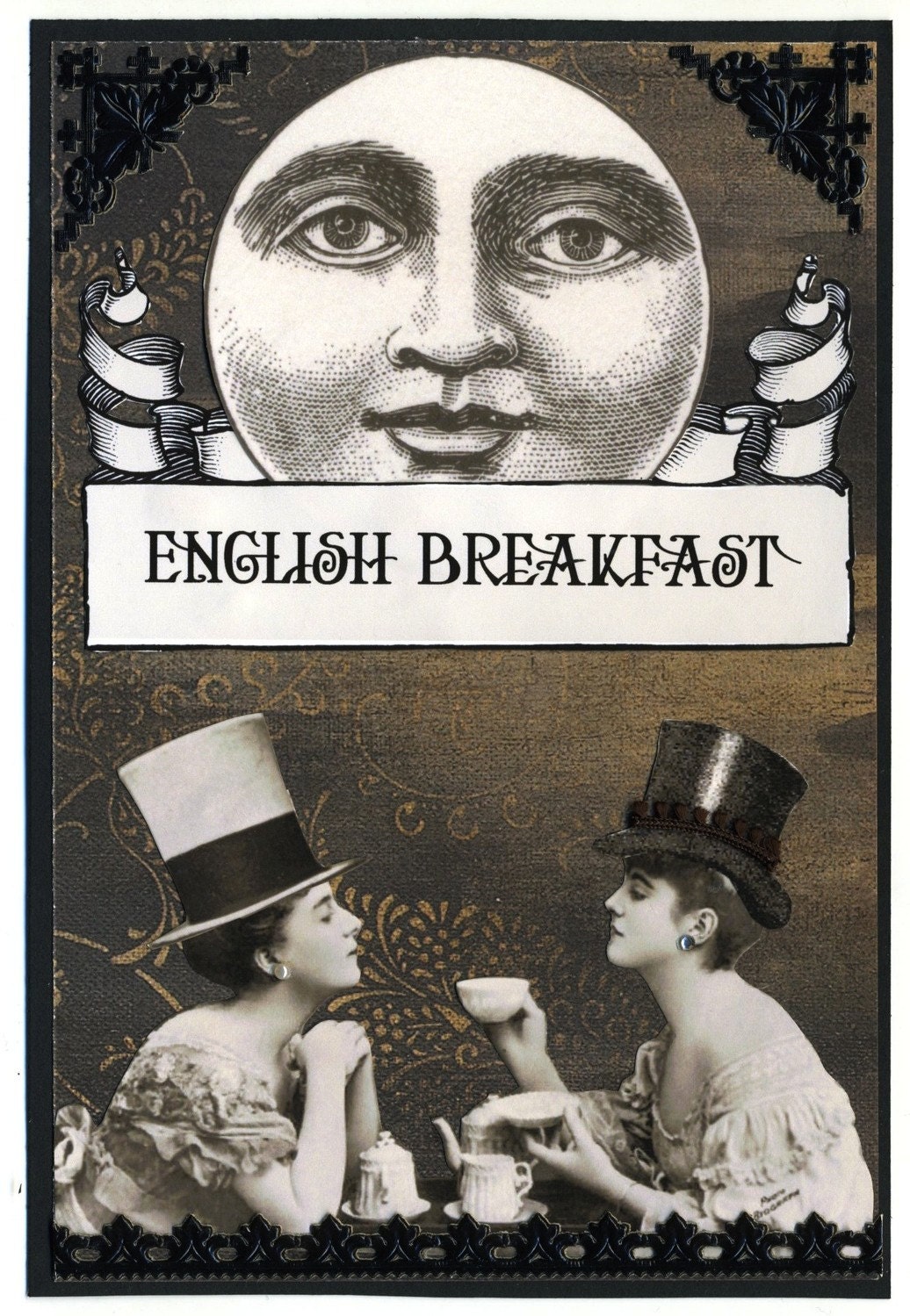 About Winona Cookie: Winona Cookie was my imaginary friend when I was a kid. She looked just like my avatar. Also, I LOVE cookies. And tea. Cookies and tea, both.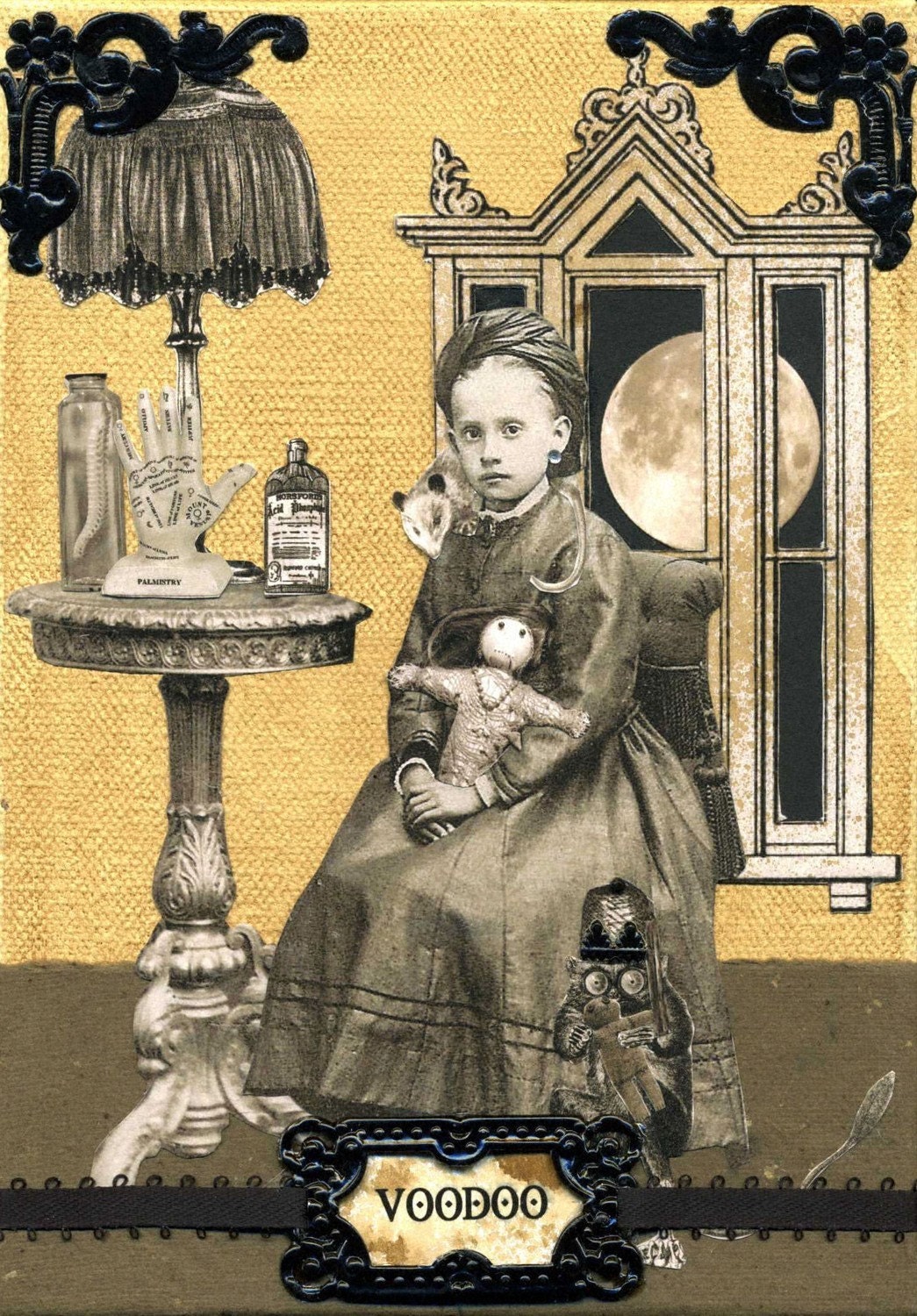 voodoo-print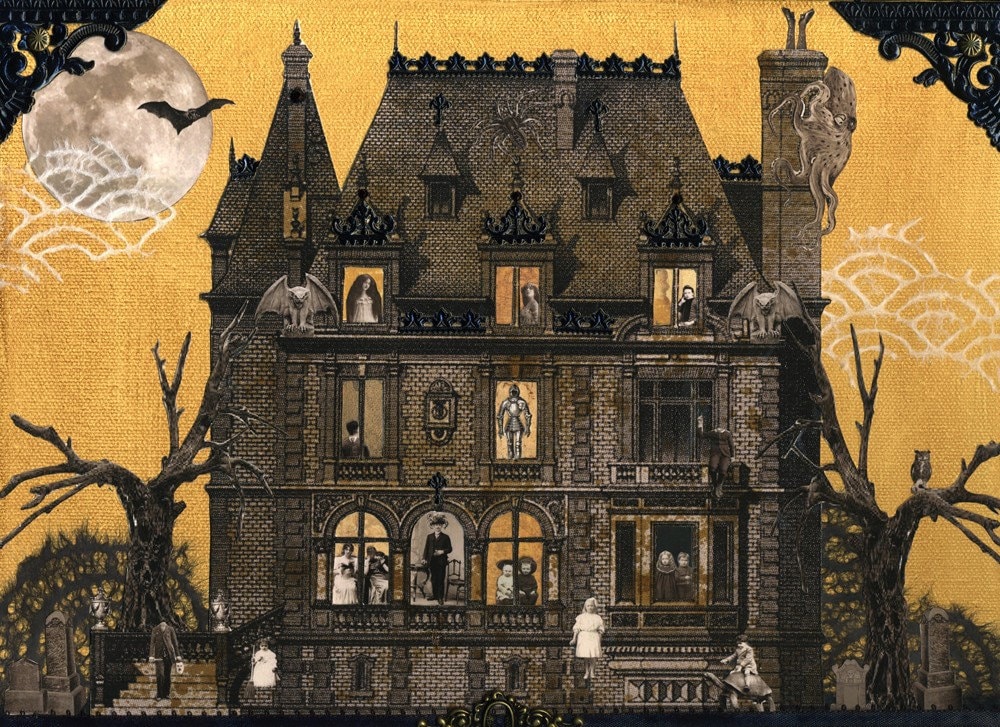 moribund-manor-haunted-house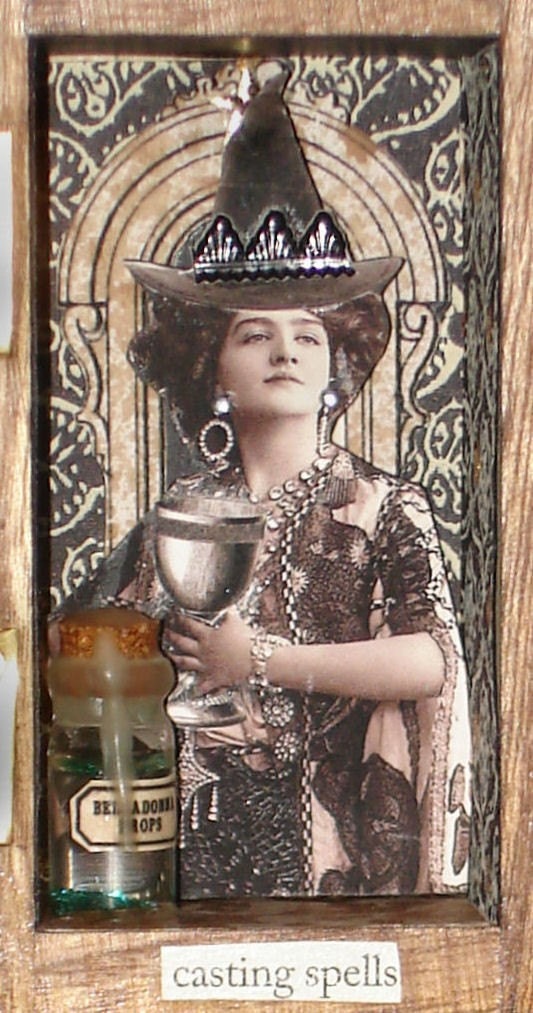 witchcraft-shrine
Thank you Winona Cookie for visiting with us for the Witches Tea! The first time I saw your designs, I fell in love with them. Moribund Manor is awe inspiring, as are all of your works.
We are lucky enough to have a giveaway!