From the moment I spotted this shop, I fell in love with Carey's brilliant fiber art witches. Take a look around her shop for some Halloween inspiration. This artist is all about quality vs. quantity and believe me, this little witch is on my want list!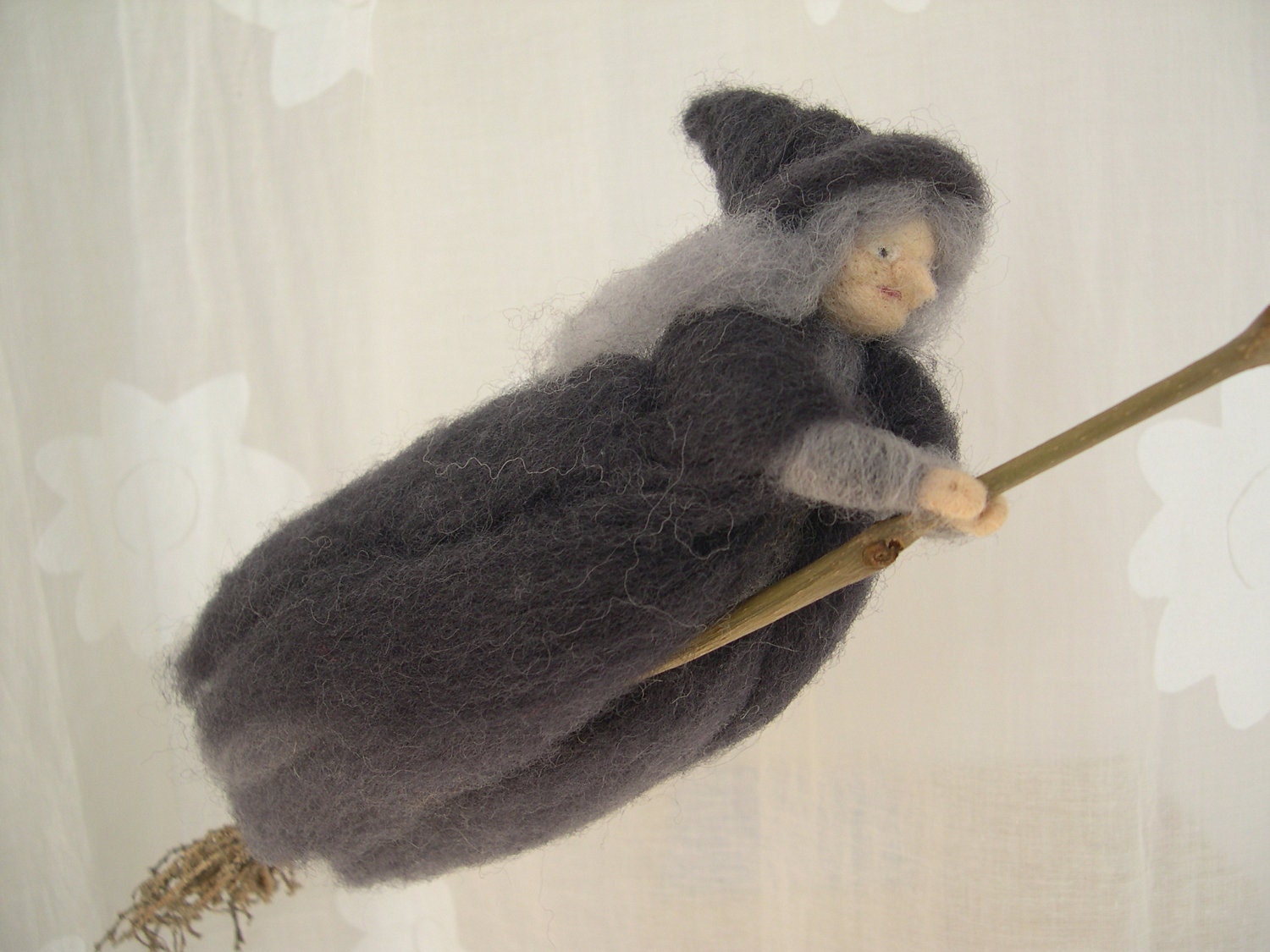 This sparky Halloween Witch is full of character as she flies through the skies over your Seasonal Nature Table. She has flown in just in time to add a touch of Halloween magic.
This cheeky Wee Witch is brewing up a magic potion in her cauldron just in time to decorate your Nature Table for Halloween.

She is made from needle felting wool together and has pipe cleaners in her arms so they can be bent in order for her to cast a spell. The fibres are hand dyed in shades of grey. Her wand is attached with sewing thread to her hand. Her cauldron is bubbling up some tiny magic stars.