Thanks for your visit. My name is Karen and I enjoy working with natural and recycled fibers and materials. I love to create little cuddle mates, soft and sweet with a bit of attitude!
I also enjoy coming up with inventive and challenging projects for myself and to teach in my fiber art classes.
I live in the Green City of Eugene Oregon and I am inspired by the beauty in nature.
Woodland creatures made from natural
Unique gifts that are so cute to look at, I just wanted
to take them all home the second I saw them. Look at
that sweet little owl baby!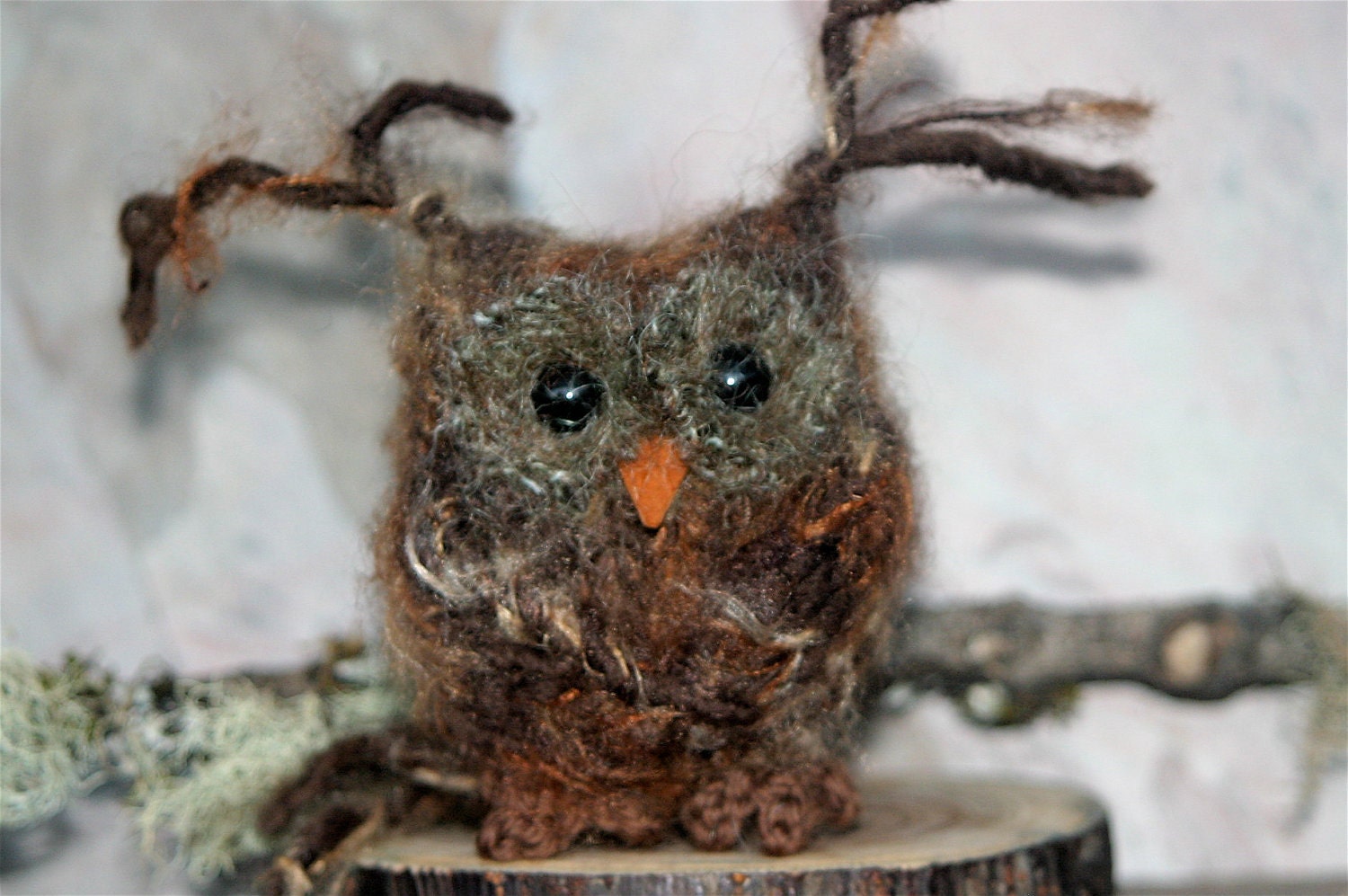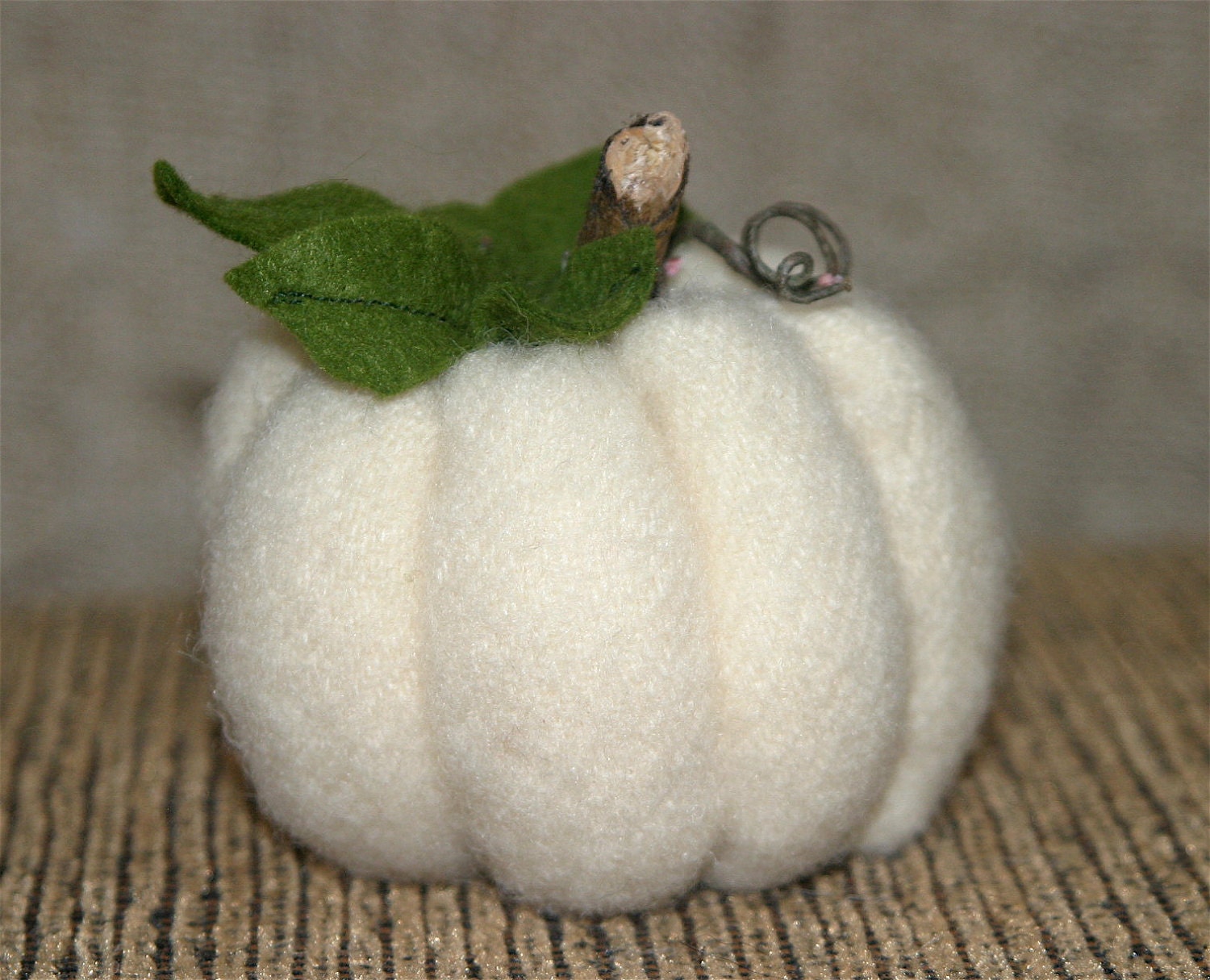 eco-white-pumpkin-fall-decoration
Many thanks to Wool Crazy for participating
in our event! Get to know her shop better by entering
the Eco Pumpkin giveaway.