Good evening all and welcome to the Bewitching Home Blog Party. In this party we are looking at traditions within the home that make us relish the autumn seasons, hearth and home. I started to make a loaf of spiced banana bread, but instead thought of another tradition that has really been fun for me starting last year. Paper dolls.
Rhonda's Originals is a wonderful graphic design shop on Etsy that I have had on the blog before. Her work is outstanding and is more than a mere paper doll. These visions of loveliness are witchy and wonderful and capture the meaning of family, friends and fellowship. You have to take your time. Each doll is printed but you assemble it with loving care to make a creation that will last for years. What better reason to gather together over a cup of hot cider or perhaps a witchy tea party?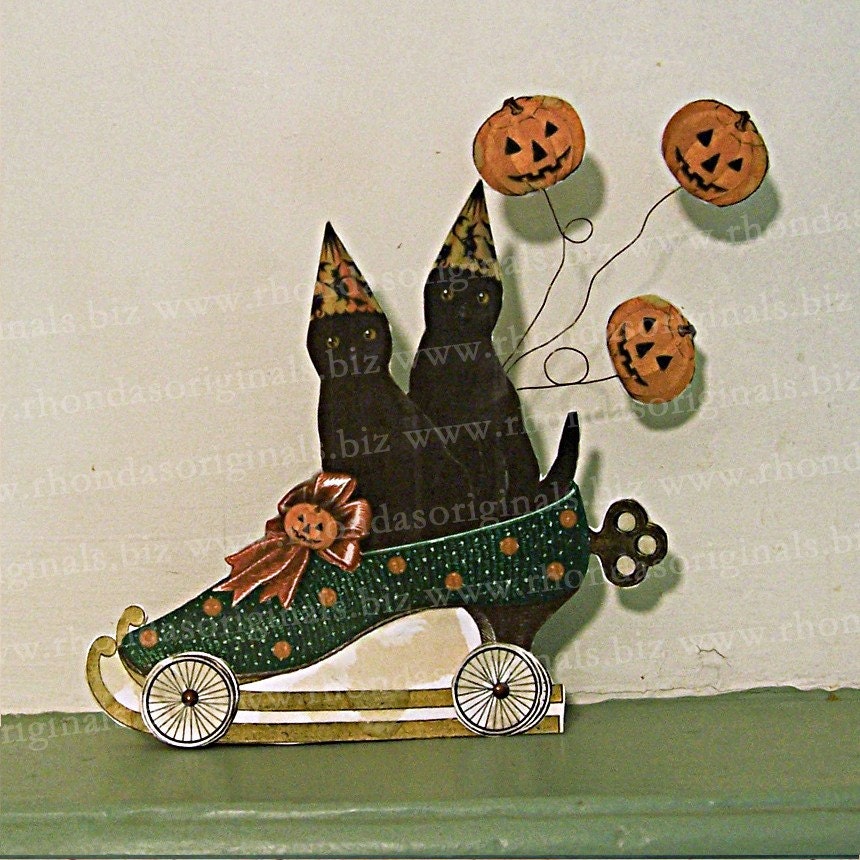 These kitties in a shoe are just perfect for a tabletop or mantle display.
I hope you will join me in this tradition by stopping by Rhonda's Originals on Etsy and taking a look at all the intricate and beautiful dolls she has crafted. I know they will brighten your home just as they have done mine. Please leave her a comment on her site and Facebook page and thank her for her participation in this party.
Make sure you enter the giveaway below. Three winners will win one of the dolls in this post.
Happy Autumn and may your home be blessed with peace and harmony!
a Rafflecopter giveaway