I discovered this artist while looking through Photobucket one day. Quite simply, I was looking for pics to spruce up On the Broomstick and happened by her work purely by chance. I took one look and got a tear in my eye. They were the loveliest pieces of vintage witches I have ever seen. So the search began. Who was this mysterious artist? I noticed from an earlier post, the name of Harvest Moon Primitives. There is more than one. Daunting. Nothing looked like my artist. Blog after blog. Facebook, Twitter and still nothing. Then finally, I hit pay dirt. There she was on Etsy! More tears in the eye. Etsy let's you comment and send messages.
Gfxgirl has the most amazing Etsy shop, and if you have enjoyed her prints on this blog, I encourage you to visit her shop on Etsy at:
http://www.etsy.com/shop/gfxgirl/
We will be seeing many of her designs here in upcoming posts. Please support her artistic endeavors. She does vintage pieces with a variety of themes.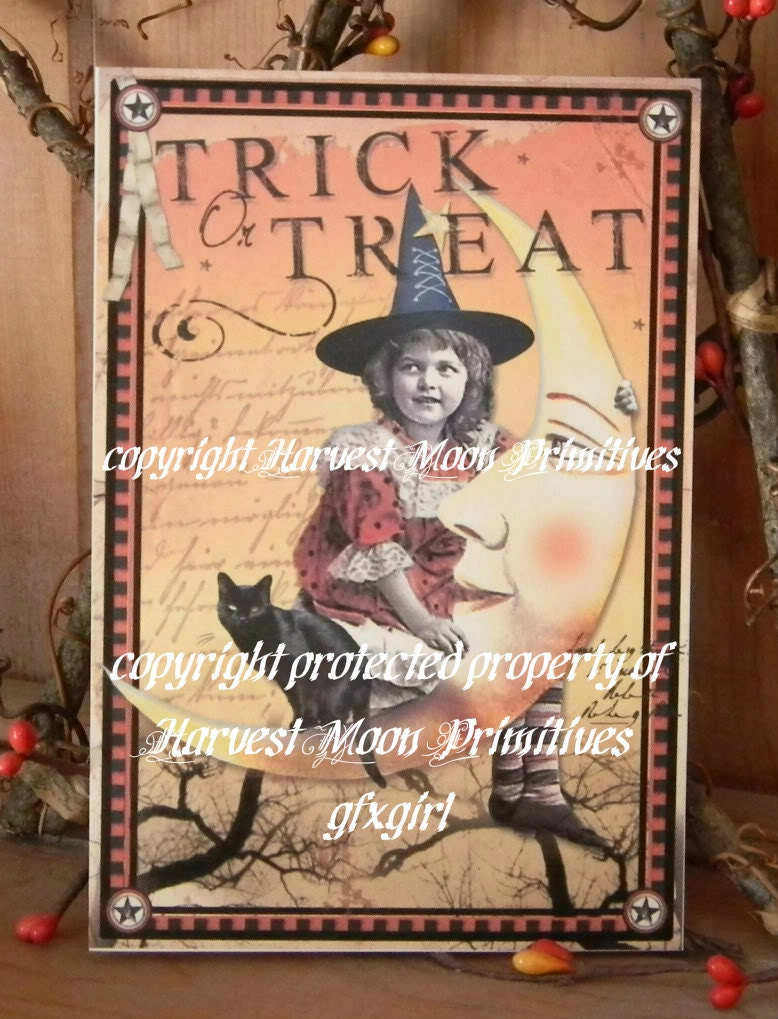 If you get a chance, pop over to the shop and let me know which one is your favorite. I love them all.